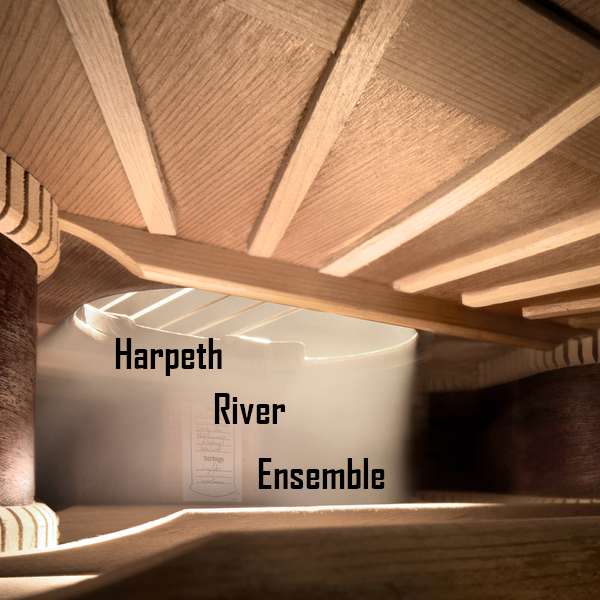 My daughter, Rachael, is to blame for this idea :-) Several years ago I got a late afternoon call from her that a friend was suddenly unable to attend a concert at the Ryman Auditorium with her that night and would I like to come along? The artist was Ben Folds whom I'd never seen live, and it turned out he was accompanied by yMusic, a sextet from New York City encompassing a string trio, flute, clarinet and trumpet. 15 minutes into the concert I was squeezing my daughter's arm and whispering "This is what I want to do!" I wanted such instrumentation on my next recording project and had not uncovered / discovered a Nashville equivalent to yMusic which seems crazy to me – this is Music City!
Summarized as a 10 second elevator pitch, the idea is: enable a mix of established "senior" Nashville players and writers with up-and-coming younger talent - and an eclectic mix of instruments - to infuse playful genre adventures into a project, not just to fatten up the sound but letting them off the leash to improvise and stretch out as Ben did (does) with yMusic.
I had success earlier in my adult life playing slide guitar in a band called Wheels in Greater Cincinnati that was signed to Boardwalk Records, after meeting and learning from Duane Allman at the Ludlow Garage earlier in my formative years. My most recent outing is an instrumental 12-string acoustic slide guitar CD called Everything In Between recorded with Grammy-winning guitarist / producer Will Ackerman, founder of Windham Hill Records, which is on iTunes / Amazon / Spotify etc, and I have numerous videos of solo 12-string acoustic slide guitar performances on my YouTube channel, but at this point in my life I would like to reprise one of the earliest groups I was in with several classical players that really did bend genres, and I would like to cross generations in the process.
Grammy-winning / Nashville Songwriters Hall-Of-Famer Mike Reid, whose work you know of if you've heard Bonnie Raitt's incredible I Can't Make You Love Me, has joined me in writing material for Harpeth River Ensemble.
The initial project is to write and record some Harpeth River Ensemble performances with instrumentation and composition that attempts to defy genres and provide creative avenues for the musicians involved.
Home-studio demos of the material are first being created to "sketch" the project which will have mostly synthesized instruments. After all, until we can share some music it's all just arm-waving :-)
We then plan to enlist the generation-spanning cadre to take it into the studio in both Cincinnati and Nashville, record both audio and video there, and ultimately do live performances in one or two local venues including Harpeth River Ensemble Live at the Lake House, our lake house on Cordell Hull Reservoir in Carthage, TN. Those of us that are older and have enjoyed the success find a very satisfying reward in both playing music with the next generation and helping the Ensemble be a springboard for them.