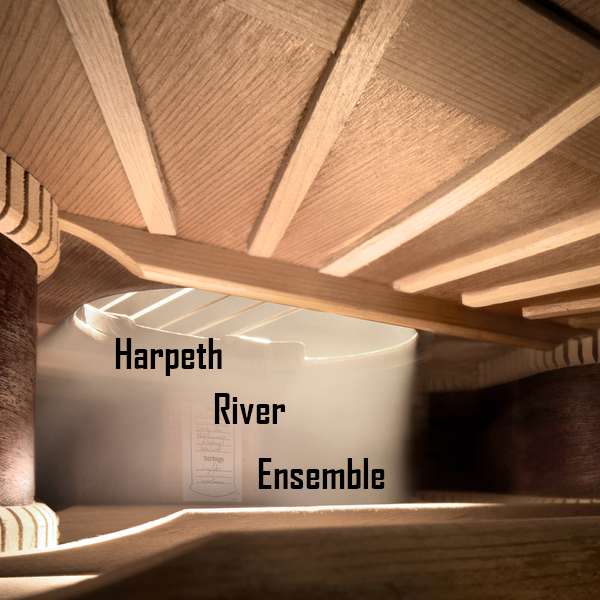 My daughter, Rachael, is somewhat to blame for this idea. Several years ago I got a late afternoon call from her that a friend was suddenly unable to attend a concert at the Ryman Auditorium that night and would I like to come along? The artist was Ben Folds whom I'd heard of but never seen live, and it turned out he was accompanied by yMusic, a sextet from New York City encompassing a string trio, flute, clarinet and trumpet. 15 minutes into the concert I was squeezing my daughter's arm and whispering "This is what I want to do!" 
Summarized as a 10 second elevator pitch, this is: enable a core Nashville group of upcoming classical players to infuse playful genre adventures into today's music, letting them not just to fatten up the sound but letting them off the leash to improvise and influence, and to progress their own sound in the process.
I had success earlier in my adult life playing slide guitar in a band called Wheels in Greater Cincinnati that was signed to Boardwalk Records, after meeting and learning from Duane Allman at the Ludlow Garage earlier in my formative years. My most recent outing is an instrumental 12-string acoustic slide guitar CD called Everything In Between recorded with Grammy-winning guitarist / producer Will Ackerman, founder of Windham Hill Records, which is on iTunes / Amazon / Spotify etc, and I have numerous videos of solo 12-string acoustic slide guitar performances on my YouTube channel. Classical music was always in the house when I was growing up and I still attend and love [Nashville] Symphony concerts, so I have long been attracted to ways to meld these sounds together. 
I wanted such instrumentation on my next recording project and had not uncovered / discovered a Nashville equivalent to yMusic here in Music City, which seems crazy to me – this is Music City! So, about the project:
Grammy-winning / Nashville Songwriters Hall-Of-Famer Mike Reid, whose work you know of if you've heard Bonnie Raitt's incredible I Can't Make You Love Me, co-written by Mike, has joined me in writing the material for an introductory Harpeth River Ensemble Project.
The project is to write and record an initial Harpeth River Ensemble album (digital download, vinyl) with instrumentation and composition that lightheartedly crosses genres to provide creative avenues for the musicians involved, and – with any luck – provides an identity vehicle that could eventually be an active Nashville-based ensemble sought after for its own compositions and performances and the enhancement it brings to other people's music as well.
Home-studio demos of the material are first being created to characterize project intentions which will have mostly synthesized instruments. After all, until we can share some music it's all just arm-waving :-)
We then plan to enlist known/established symphony and studio players in our circles to record some of this material in the studio, significantly upgrading the demonstration from the initial pedestrian synthesizer parts to provide the true subtlety, depth and texture only available from seasoned players that have honed their skills for years.
The resulting works will be posted as a recruiting example and Harpeth River Ensemble as an entity can then begin to take shape; we will begin looking for young talent interested in participating. A significant part of this concept is to play-it-forward, bootstrapping experienced players and composition to motivate and highlight young, upcoming players to build a collaborative career opportunity.
Once the interested team has been identified, planning the actual first album can begin. Although this first project is about performing the material we are writing, the kind of players we'll be looking for will want to compose and contribute to composition as well so we want to allow some space and time for that to also happen in developing the final track selection for the project. My home studio is equipped with the latest Universal Audio / CuBase gear and will be used for the final mixes & mastering... unless other professional audio talent vies for the opportunity as their own contribution.
Ultimately, if my wish comes to fruition, Nashville-based Harpeth River Ensemble then becomes increasingly sought after for performing its own compositions and the marvelous way it enhances other people's music.