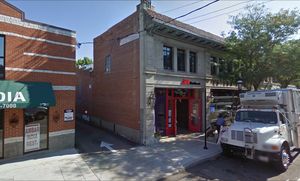 Jeffrey grew up in Cincinnati, Ohio, and started playing folk guitar at age 8, learning Pete Seger, Peter, Paul & Mary and Joan Baez songs with his mom in the early sixties. The British Invasion soon arrived and he moved on to The Beatles and The Rolling Stones, after which the guitars of Eric Clapton and Jimi Hendrix got him interested in improvisation. Then in the summer of 1969 a once-in-a-lifetime opportunity dropped in his lap: as a 14 year-old he got to work at a rock concert hall, the Ludlow Garage, which was opened by Jim Tarbell on Ludlow Avenue in my neighborhood of Clifton, complete with a Hanley Sound System that arrived from Woodstock with mud that they had to clean off of it :-) The complete show history can be viewed here.
The Garage did not have a liquor license, and after he and a dozen or so of his high school friends helped renovate it over the summer (it really was a garage that had serviced trucks), they, the "Crew", became unpaid staff when concerts began in the fall, beginning a remarkable phase of his life. On the bus rides home from high school that year he'd hear someone say "We're going to a party at Steve's house Friday" and think "Ha, right, and I'm going to meet Taj Mahal and watch Jessie Edwin Davis play guitar!" Suddenly he had the opportunity to meet and watch guitarists like BB King, Carlos Santana, Joe Walsh, Ry Cooder, Frank Zappa, Johnny Winter, Jerry Garcia, Jessie Edwin Davis (Taj Mahal) and Phil Keaggy (Glass Harp) from side stage every weekend, during rehearsals and in the dressing room, and having already played for 6 years was far enough along to make use of what he was learning.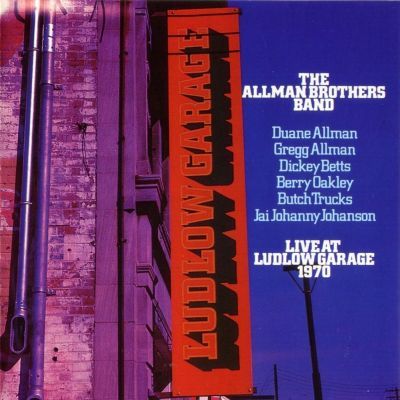 But none of those guitarists influenced Jeffrey like Duane Allman. He'd heard the Allman somebodies from somewhere in Georgia were rehearsing in the Ludlow Garage on a Thursday evening prior to their first Garage performance the following night, and Jeffrey had arrived to start setting up the light show when they lit into Trouble No More... and Duane's slide guitar stopped him dead in his tracks. He met Duane that weekend (and several other times during their shows at the Garage), and the work Duane did shortly thereafter with Eric Clapton, the famous double album Layla And Other Assorted Love Songs, fully cemented Jeffrey's obsession with slide guitar. he went into his parents medicine cabinet, emptied the Coricidin bottle, and went to work on what would become a life-long passion.
A late-teens group called Melange, Jeffrey's first real "band", was notable for the talent of the other band members, several of whom became lifelong professional performers like CSO violinist Paul Patterson (who also performs in a remarkable Cincinnati group called The Faux Frenchmen), bassist Eugene Jablonsky, flautist Grey Larsen who would go on to the group Metamora whose record releases included the classic Morning Walk on Windham Hill records, and guitarist Bobby Fisher, all of whom have had professional musical careers.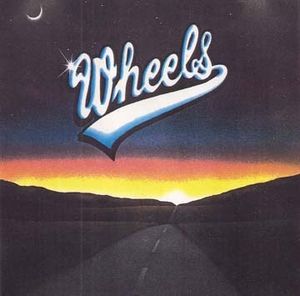 In 1976 Jeffrey joined what was to become Wheels with Mike Wheeler, Mickey Foellger and Michael Bany, a local band that rose to a prominent spot in the Cincinnati music scene from 1977 through 1983 and played together professionally for 7 years. Wheels aired on four WEBN Album Projects, playing numerous regional Ohio / Kentucky / Indiana concerts (including playing with the Allman Brothers at the Columbus Agora, a dream come full circle for Jeffrey), and did the first-ever FM radio / PBS TV simulcast in Cincinnati, Rock Around The Block with WCET-TV (PBS) and WEBN-FM. The band's success and longtime relationship with Craig Fuller, a founding member of Pure Prarie League, led to Wheels playing behind Fuller Kaz as the opening act on the national 1981 Little Feat tour and forming a relationship with Feat guitarist Paul Barrere who subsequently agreed to produce the band.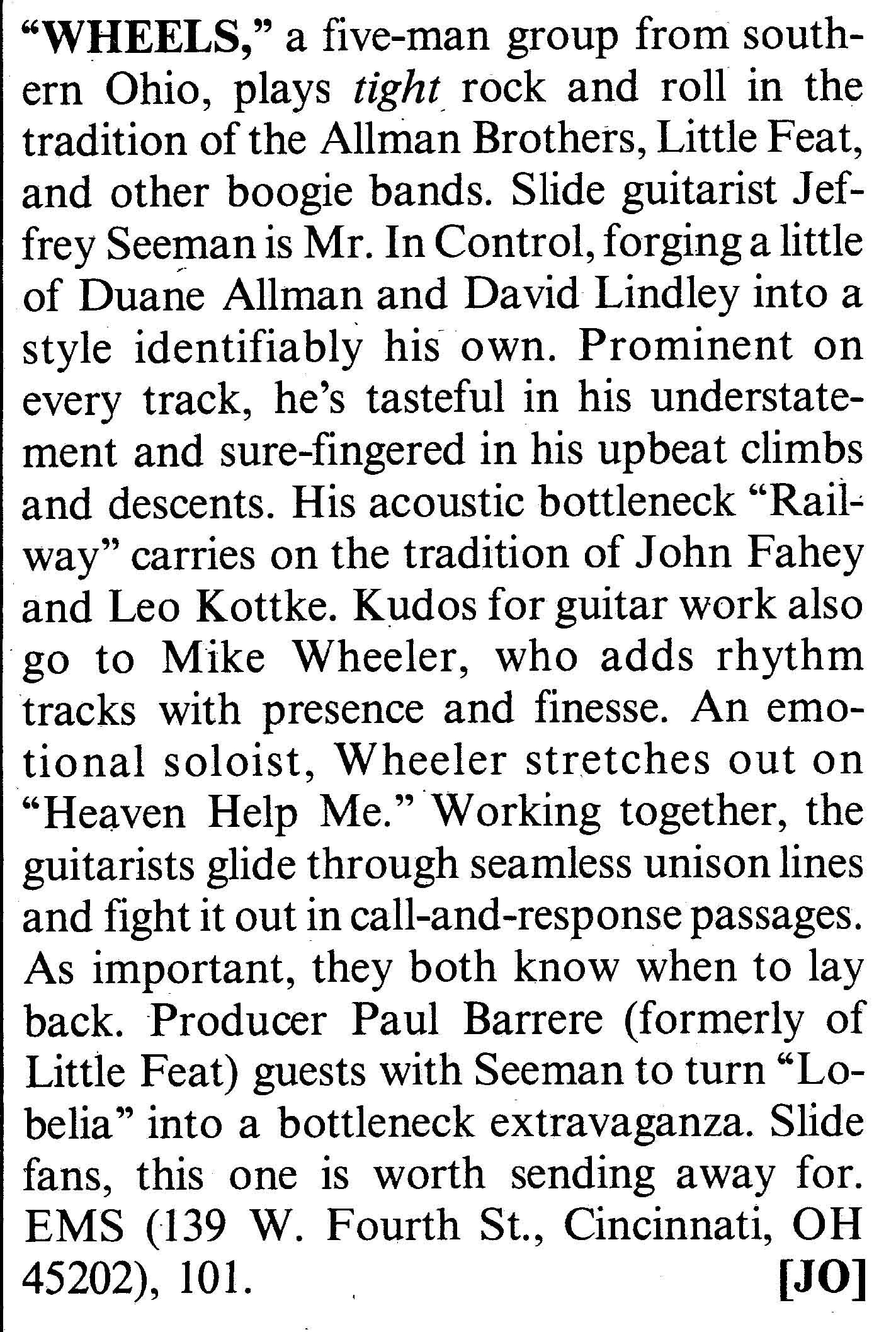 Thanks to the never-ending promotional creativity of Wheels drummer Mickey Foellger (later Judge Foellger) who put together an investment-driven album project, the opportunity matured in 1982 and Wheels recorded and released the Wheels album which sold strongly in all the surrounding regional markets, ranking second only to the Paul McCartney album out at that time. The band then signed a distribution deal with Boardwalk Records for release of the the single Amaretta, earning Jeffrey the review in Guitar Player Magazine shown at right.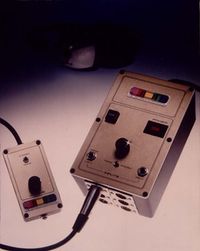 Jeffrey's father's passing and some health complications in late 1982 led to his leaving wheels, helping Dan Murphy relocate Group Effort Sound Studios into a new and improved location in northern Kentucky, and co-founding a fledgling professional audio products company, The JDM Group. (Most of the regional Cincinnati recording studios purchased their headphone monitor system shown at left). The group then started building computers (back when a 10Mb hard drive cost $1,500!) which led to Jeffrey writing a recording studio management software package, then working with a local accountant to write an accounting software package, then partnering to write an automotive repair shop package that wound up in over 150 locations in the US, setting the stage for a long parallel career in software development, a surprisingly common occurrence among musicians.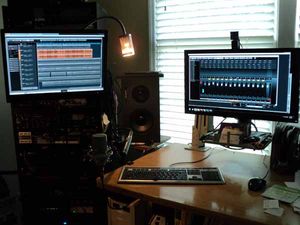 The family relocated to Nashville in 1993 to place Jeffrey in Music City. He began playing in clubs like 3rd & Lindsley and The Bluebird Cafe and has continuously been composing and recording in his home studio, JSS Studios, in Franklin, TN.

When the Nashville Mars music store closed in 2003, a Taylor 355 12-string guitar fell within Jeffrey's grasp, kindling a passion for writing on the acoustic 12-string that added a whole new dimension to Jeffrey's history of playing primarily 6-string electric guitar. In 2013 Jeffrey began developing YouTube videos of this material, and after sending links to several of them to Grammy-winning guitarist/producer Will Ackerman, founder of Windham Hill Records, Will suggested they make an album together at Will's Imaginary Road Studios which was released Dec 1st, 2015 on Harpeth River Records: Everything In Between.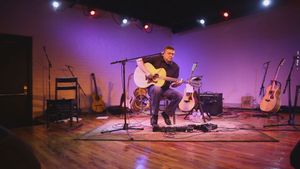 Then in a wonderfully ironic twist nobody could have foreseen, The Ludlow Garage was reopened under new ownership just as Jeffrey's CD was being released and he was able to do a show there in December, 2015 as his Ohio CD release event, coming full circle from the 14yr old teenager who used to only dream of being on that stage. Videos of that concert are starting to appear on YouTube at this writing. A small world indeed.

The calendar here on Jeffrey's website will keep everyone posted as great new projects and shows unfold and he announces his Americana project being recorded in Nashville.